04 December, 2019
How to Buy Natural Stone for Your Home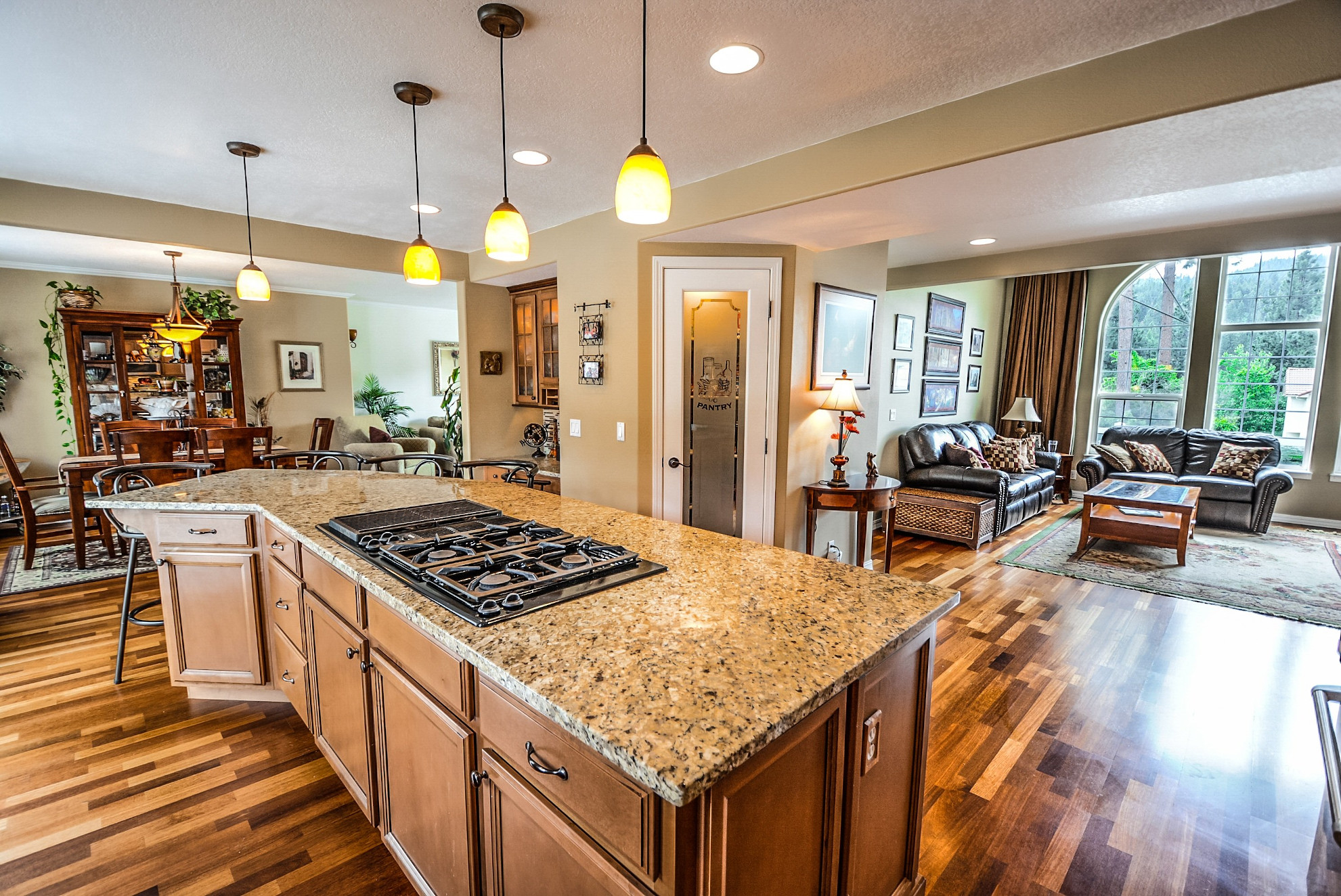 Before you go ahead and buy a natural stone slab for your interior design project, there are a number of factors that need to be taken into consideration.
Whether for your kitchen, bathroom, living room or even exterior of your home, doing some research in advance will ensure that you are prepared to plunge in and made an informed purchase.
This article will help you break down all the details when it comes to selecting the appropriate stone that will be compatible with your home improvement goals.
Do Some Initial Research

There is a wide array of different options when it comes to natural stone, all with their own pros and cons. Ultimately, it comes down to finding something that suits your tastes, practical needs and budget. Before you begin your journey, take some time to do your own research online as to which type of stone material would be best suited for your needs.
We have written an article about the differences between Granite, Quartzite and Marble that will give you a good overall idea but there is also a wealth of information available on the internet so read as much as you can. The more knowledge you have, the better chance there is of making your home improvement project a real success story.
Visit a Slab Showroom
Although you can get a good idea about the different types of stone and their unique properties through reading articles online, an experienced salesperson in the natural stone industry will both provide additional information and reinforce the knowledge you've already gained. In addition to hearing the perspective of an industry expert, you now get the chance to do some initial window-shopping as you browse a slab showroom and see what's available.
There are plenty of photos online of stone slabs but seeing them in person is an entirely different experience. Here at Hari Stones, we've had to take countless photos of our slabs for prospective clients so trust us when we say it's very difficult to capture natural stone as it actually appears when snapping a picture. Colors seem to change and the intricacies of veining and patterns almost never appear as detailed as when viewed with the human eye. For this reason, it is essential that you visit a showroom in person and get familiarized with the available materials up-close.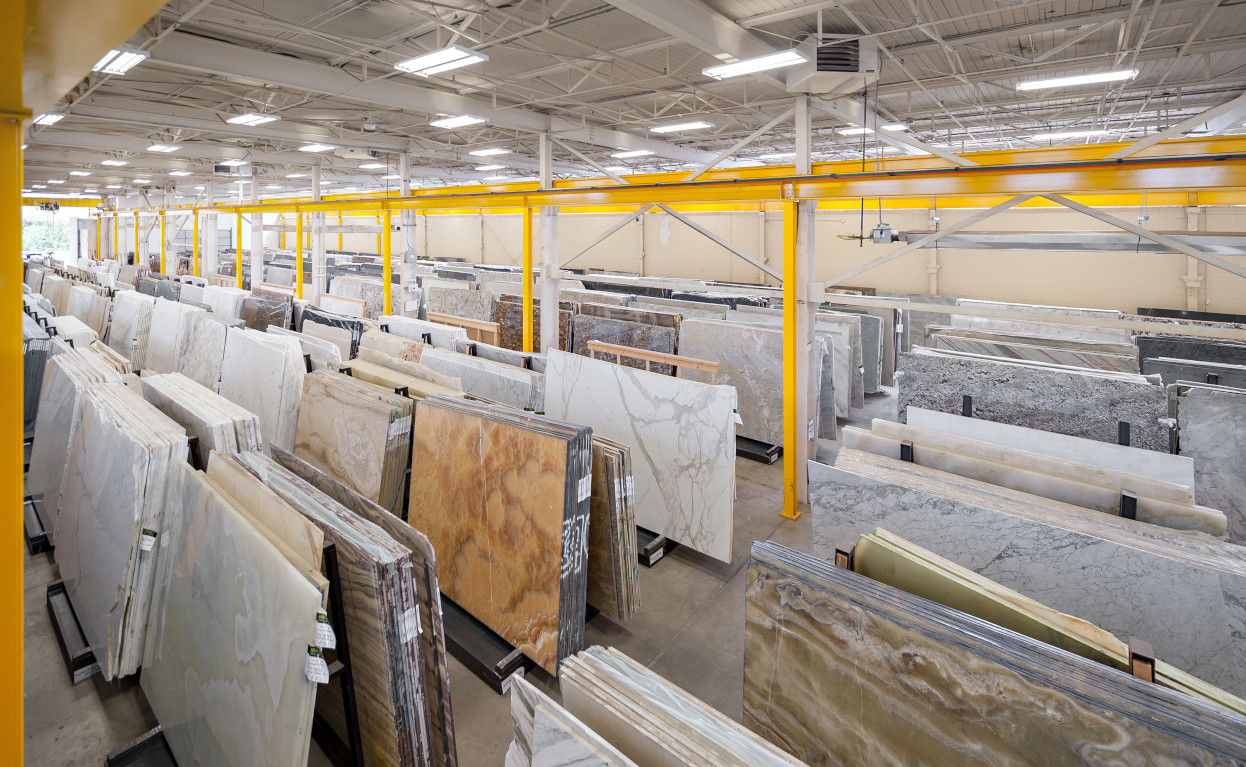 Visiting a Slab Showroom in person will help greatly with the selection process

Consider Other Design Elements
The stone you choose for your project will most likely be the focus of the design and the central element that ties everything else together. With that being said, other materials and their colors and textures will play into which type of stone you will ultimately choose for installation. What color is the flooring and what type of material is it? How about the cabinets and other furniture in the room?
If possible, bring some samples of these other design elements or at least photos of them with you when you visit a showroom. This will allow you to compare and contrast with the slabs of natural stone available and ensure a cohesive final design that combines all the variables in a way that is satisfying to you.
Although there is a dizzying array of options available, we recommend narrowing your choice to two or three colors to avoid a state of "paralysis by analysis" that can ultimately delay the completion of your project.
At the end of the day, your personal taste and preferences is the most important factor. Although there is some consideration to be given to how a certain stone will affect the resale value of your home, you do need to balance this with what makes you happy. You are, after all, the one who has to live with the stone in your home for years to come.


Your enjoyment of the stone you choose is the most important factor
Make Your Final Selection
If you've followed all of our advice up until now, you have turned yourself into the very definition of an informed consumer. You have done your own research and combined that information with the knowledge of an experienced salesperson.
At this point, you have narrowed down your selection in terms of the type of material that makes the most sense for your purposes and you are ready to make your final selection.
Now the only consideration that remains is choosing a stone design that is appealing to you while staying within your budget.
Here at Hari Stones in Burnaby, we have one of the biggest slab showrooms in all of Canada along with a knowledgeable and friendly sales staff who would be more than happy to assist you in bringing your interior design project to life. We also have locations in Calgary and Edmonton so feel free to stop by one of our showrooms anytime and put the information you've learned in this article into practice.
Written by Jesse Day, Inside Sales @ Hari Stones Limited