22 August, 2019
Ways to Incorporate Marble Tiles into Your Home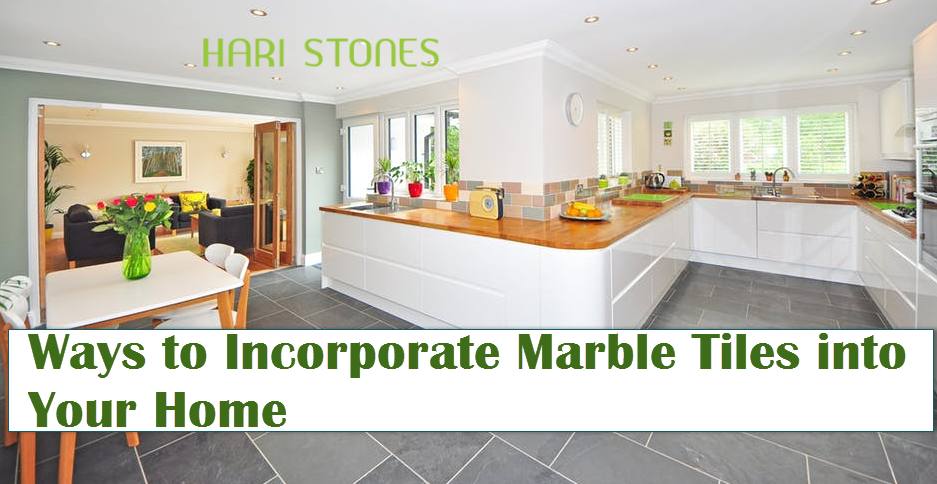 Elegant yet easy, marble is that one material that everyone wants in their home. When a person walks into a property that features marble tiles, they know that the decorator there has sophisticated taste and wants to ensure that guests to the property know it.
For those who are looking to decorate because they are building a new property, or because they are renovating or making over a new one, it can be tough to figure out just how to incorporate marble tiles into a house. To get the ball rolling, we have compiled some tips for bringing classy marble tiles into your property, ranging from large scale projects to simple ideas.
Marble Floors
This is one of the aforementioned, larger projects. You can use marble tiles to create beautiful marble floors. This is a truly luxurious feature in a home, and can be pricey, but will last forever, and always be in style. Marble floors are durable and classic looking, as well as being easy to clean. They look great bare, or can be accentuated with rugs. There are different sized marble tiles available; some prefer larger tiles for marble flooring, to create a streamlined look, while others like the smaller marble tiles, for a look that alludes to dimension. Whatever your taste, we can assist you in choosing the right sized marble tiles to create the perfect marble floor.
Marble Countertops
Bring some luxury into the heart of the home by having marble countertops installed in your kitchen using marble tiles, or marble slabs. This not only looks great, but also provides an excellent surface on which to prepare food. Some of the nicest kitchens in the world feature marble heavily, and luckily it is something that can be accessed by everyone. Countertops are a great way to do this, as they cover a smaller surface area than the floor, so can be incorporated into a smaller budget. Marble can also handle the wear and tear of a kitchen that is used a lot.
Marble Features
An inexpensive and creative way to bring some luxurious marble tiles into the interior of your property is to use them in some kind of feature. This could be a feature wall, created using marble tiles, or perhaps the mantelpiece or surround on a fireplace could be constructed, using marble tiles on the surface. If you have always had an eye for interiors, and decorating, try coming up with some ideas that use marble tiles.
For more uses of marble tiles, get in touch with us. At Hari Stones, we have experts who can walk you through the many different shades and finishes, and can offer you advice on how to incorporate them into your own home. We have showrooms in British Columbia and Alberta, and have a huge selection of product for you to check out in all of them. Visit us today, check out our website, or give us a call to learn more.