22 March, 2018
Unique Ideas for Marble Tiles Around the Home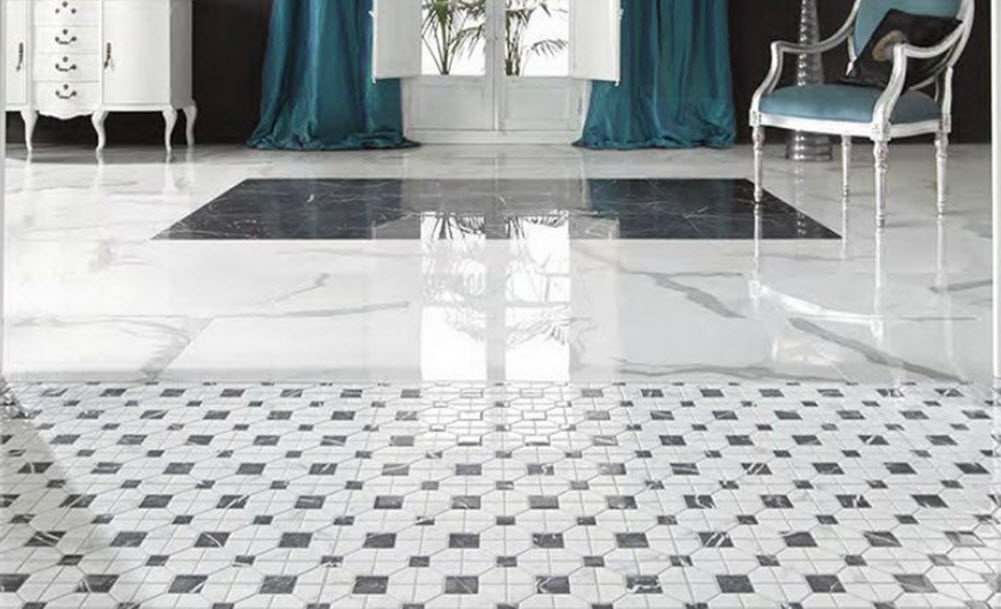 Are you looking for some inspiration for using marble tiles around the home? Searching for edgy and quirky ways to use your marble tiles? If so, then look no further, as we have several suggestions for unique areas it can be used.
Feature wall
When people think of marble tiles, elegant floors and fully tiled bathrooms are both areas that spring to mind, though using them as part of a feature wall can be just as effective.
Whether you choose to use it in a bathroom, or another room, choosing one wall and making it a feature with marble tiles, is an idea that is growing in interest. Standing out with an elegant and yet eye-catching design, marble tiles have the subtle tones to provide a sophisticated accent in an existing space, without having to tile the whole room.
Kitchen backsplash
Marble tiles are not a material that is often found within the kitchen, though for those wanting to be unique, they can be a great pick as a kitchen backsplash. While it may be a new idea, it is no different to using it in your bathroom, providing an especially stylish element to your kitchen sink area. Using marble tiles in this way will certainly stand out from the crowd, which is one of its major benefits.
Marble separators
Much like using marble tiles for a kitchen backsplash, using them for room separators instead of glass can also create a unique and interesting design. This brings a morecozy and private design to the space, while looking elegant and chic in the process.
Marble tiles for a fire place
To achieve a beautiful fireplace, marble tiles are a great addition to the design. In using them for panelling around the fireplace, you can bring a sense of charm and style to the room. With colour schemes and tones that fit in with the vast majority of existing themes, marble tiles would make a great addition for those homeowners who have fireplaces in their homes.
Additional uses
While we have only highlighted four areas where marble tiles can be used for great effect, there are boundless other suggestions. Why not consider marble tiles for your next project and let your creativity run wild.