27 October, 2017
Style Ideas for Granite Tiles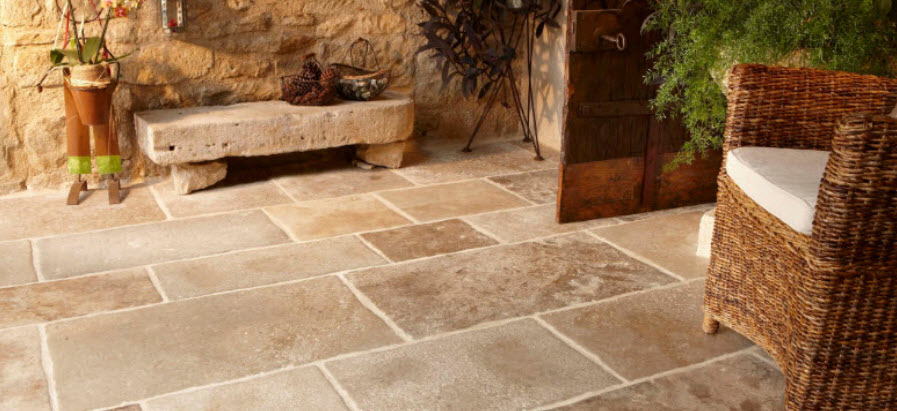 Are you looking to add granite tiles to your house? Looking for inspiration on where they can be used most effectively? If so, this is the article for you.
In being such a versatile and multi-functional product, granite tiles are commonly seen throughout homes all over the country. In this article, we highlight several different ideas that can be utilized, beginning with a backsplash in the bathroom.
Bathroom backsplash
One of the most common uses of granite tiles is for a backsplash, in either the bathroom or kitchen areas. Bathrooms make for a particularly good home for granite tiles, as they go well with any type of style and design that is currently there.
Being an affordable and elegant material, granite tiles are being used extensively for this purpose, and it is easy to see why.
Kitchen countertops
Along with using granite tiles as a bathroom backsplash, they are also commonly used in kitchen countertops. As they are a very strong and durable material, this makes granite tiles last a considerable amount of time, even in a high use area.
In addition to this, granite requires very little maintenance. This is perfect for using in the kitchen, as it is an area that you will be using frequently for food preparation and other heavy use tasks. There is also an abundance of different design options to choose from, making it easy to gain the style that you desire.
Feature tables
If you have granite tiles left over from larger projects, such as a new kitchen countertop, creating a feature table with granite tiles is a unique and creative way to use them up. In being both elegant and durable, granite tiles make for great feature tables around the home.
Fire pit
If you are looking to create an eye-catching fire pit, then granite tiles might be the material you are looking for. With their strong and heat-resistant properties, along with being able to withstand outdoor conditions, granite tiles are becoming an increasingly popular material choice for outdoor fire pits.
Outdoor paths
Another outdoor use for granite tiles, and another that is popular for using up odd or old pieces of granite, is for an outdoor path. While granite tiles are more commonly found in the home, there is no reason not to use them for an outdoor path.
If you have a number of odd pieces lying around, this can make a unique and beautiful path, with little work and expense.
Granite staircases
If you are really looking to do something out of the ordinary, granite staircases might be the pick for you. While it may require a considerable amount of granite tiles to create, it will certainly allow you to have an extremely unique result, destined to become the talk and envy of all who see it.
Get creative
Why not explore what else granite tiles can be used for, with the possibilities being virtually endless for this natural and versatile material.