05 March, 2018
Semi Precious Stone Slabs – Statement Luxury for Your Home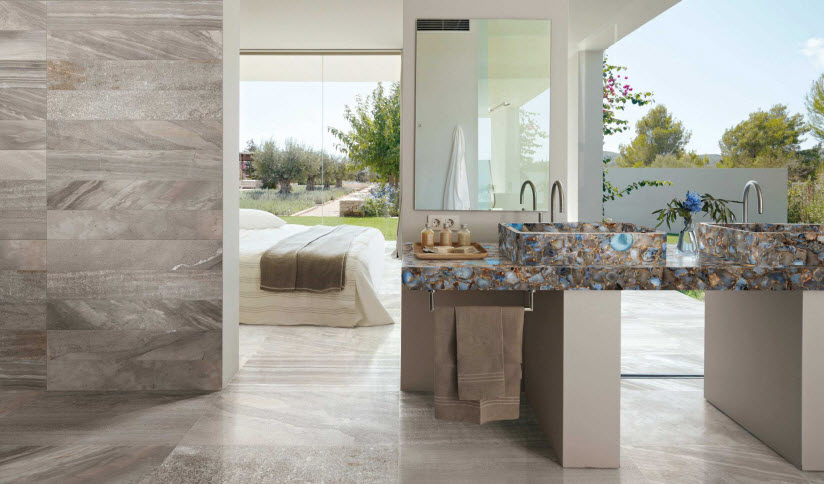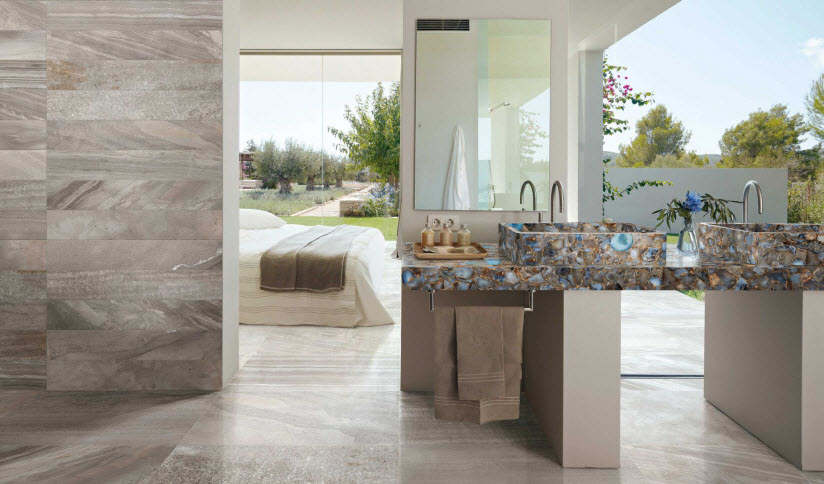 We all know that semi precious stones are a popular choice in fine jewelry. They are eye-catching, luxurious, and tasteful. However, did you know that you can also have semi precious stone slabs in your home on your floors, walls, countertops and other features?
That's right – with semi precious stone slabs, you can bring true luxury onto your property. From quartz, to jasper, to fluorite, to petrified wood, semi precious stone slabs are what many would consider a unique luxury. While certainly not flashy, these semi precious stone slabs provide subtle lustre and sparkle that are instantly recognizable as something truly special.
As mentioned previously, there are various ways in which you can display semi precious stone slabs in your home. The master bathroom could boast them on the countertop or tub for some serious opulence. Or if you would like a five star kitchen, you could have semi precious stone countertops in that room.
Another popular way to display semi precious stone slabs is to make them a focal point, such as on a feature wall. Due to the fact that there are many different types of semi precious stone slabs available, along with various shades, such as rose, blues, greens and neutrals, as well as a host of metallic-like finishes, they offer the decorator a chance to get truly creative and make a show stopping feature.
Semi precious stone slabs do indeed come at a luxury price point, but should be seen as an investment. As they are semi precious, they will always have value. By using them in your home on countertops, floors or walls, you can increase your property value as well. And items with a luxury price point also offer a luxury aesthetic and will allow the homeowner to show off their sophisticated taste to guests.
One would assume, being that semi precious stone slabs are so luxurious, that they are likely hard to come by. And while it is true that you cannot buy semi precious stone slabs just anywhere, at Hari Stones Limited, we pride ourselves on being able to offer our customers some of the most beautiful semi precious stone slabs on the market.
If you are considering incorporating a luxury piece made out of semi precious stone into your property we encourage you to visit one of our stores to look at some slab samples in person. You can learn more about where these stones come from and how to care for them.
We have outlets in Vancouver and Kelowna in BC, as well as Edmonton and Calgary in Alberta, and an excellent team at each store that possess a wealth of knowledge in regards to semi precious stone slabs and the best ways to bring them into a home.
You can also see a selection of the semi precious stone slabs that we offer on our website which can be ordered and delivered.