18 May, 2017
The Rising Popularity of Slate Tile Flooring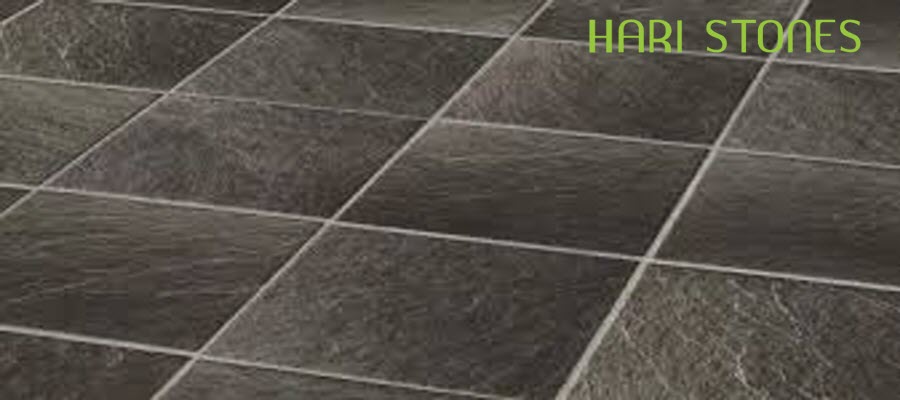 Slate tile flooring has received a rise in popularity over the last few years, as an increasing number of consumers are opting for this trendy and versatile option.
In this article, we look at the reasons behind the rising popularity of slate tile flooring, along with why you might want to choose it for your next project or design.
Introduction
Slate tile flooring is made from the metamorphic stone of slate, which is formed through thousands of years of pressure and heat. The result is a natural, strong, and visually pleasing piece of material, that is rapidly growing in use.
Strong and durable
Whether you are choosing slate tile flooring for a kitchen, bathroom, or another area, having a material that is strong and durable is essential.
This is particularly important for areas that see high levels of traffic and use, such as a main bathroom, as it can hold up extremely well against heavy use. Another benefit of their strength, is they are extremely wear-resistant, meaning no matter what you throw at them, slate tile flooring will stand up better than many other alternatives.
Another benefit of using slate tile flooring, is that it's water resistant, making it great to use in bathrooms, mudrooms, and other areas of your home where you are likely to encounter water. This helps to protect your carpeted and wooden areas, which might not otherwise stand up against this type of wear and tear.
Visually pleasing
Along with its durable and hard-wearing properties, slate tile flooring is also an elegant and smart choice. In using natural stone, there is a unique element added, as your slate tile flooring won't be the same as any other.
Additionally, there is a great deal of different slate formed across the globe, with the many variables contributing to different appearances. As a result, there is a varied choice of slate tile flooring, allowing for a wide mixture of shades and colours.
Versatile use
The last of our reasons why slate tile flooring has risen in popularity, is that it's such a versatile material. In being able to use it in a number of different areas of the home, it fits seamlessly into any existing interior design or theme you might have.