21 December, 2017
Popular Kitchen Countertops in Vancouver Right Now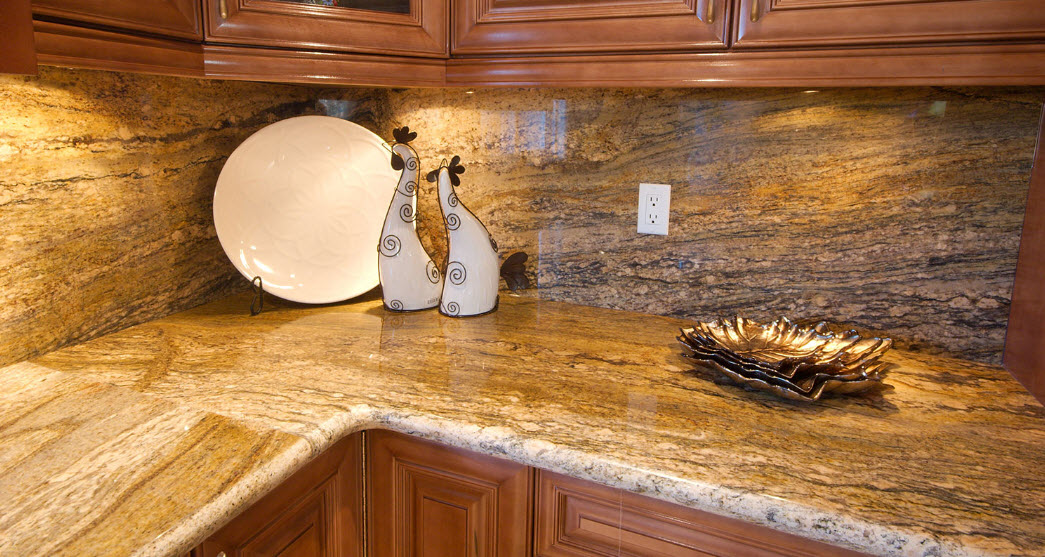 As we enter into a new year of interior trends, there are a few fresh looks Vancouver homes will no doubt be embracing, as spring starts and home updates begin. It can be tricky to find the right stones to fit into your kitchen, as countertops are such a central part of the décor, yet are so practical at the same time.
Read on for our lowdown on three of the upcoming trends for 2018, and which kitchen countertops in Vancouver will integrate into these bold new designs.
The Industrial Style Kitchen
If "industrial style" conjures up images of steel tables and fluorescent lighting, then think again. This modern twist on the industrial look is certainly clean and practical, but that's where the similarities end. Inspired by a more nostalgic version of the word "industrial", this throwback design is characterized by warm wood, exposed brick, feature lighting, and sturdy granite kitchen countertops in Vancouver homes.
With an emphasis on practicality, kitchen islands and benches are the ideal way to prepare food, while the imperviousness of the granite countertop brings that effortless longevity that those who like to cook at home will truly appreciate.
The Colour Kitchen
Simple, overarching colour schemes for your kitchen cabinet sare back with a bang next year. They're ready to instantly update any dull kitchen in Vancouver, and we've got the countertop suggestion to match. As dark hues are still very much a fashionable look, rich blue and navy are the way to go if you like the trend, but don't want it to seem too loud. On the other hand, if you're not afraid of a rejuvenating shot of contemporary colour, saffrons, mustards, and ambers are the way to go.
The variation in colour choices means there are many options for your new kitchen countertops, but Vancouver's popular simple grey marble might be the perfect addition, since it will complement almost anything, while adding a level of polish and elegance to offset any bright frivolity.
The Urban Rustic Kitchen
The urban rustic kitchen has all of the appliances and comforts of a modern urban kitchen, with the simple, natural aesthetic of a rustic home. Generally pretty simple in its design, with not too much clutter, this style of kitchen isn't afraid to mix materials,such as light and dark wood, wicker, and copper. Bare lighting is a great way to emphasize the pared-back appeal, and a little bit of greenery hanging from the ceiling, or placed on shelves and countertops won't go astray either.
The best kitchen countertops in Vancouver to suit this urban rustic appeal, will most likely be clean, light-coloured marble, of simple quartz. Thanks to its hardy make up and uncomplicated colouring, this increasingly popular stone can offer a variety of colour options to a kitchen that strives for ease and usability.
Summing up
With so many trend updates on their way for Vancouver homes, the right kitchen countertops in Vancouver will offer that perfect finish to any fresh style you can imagine.