21 October, 2019
Onyx Countertops: Everything You Need to Know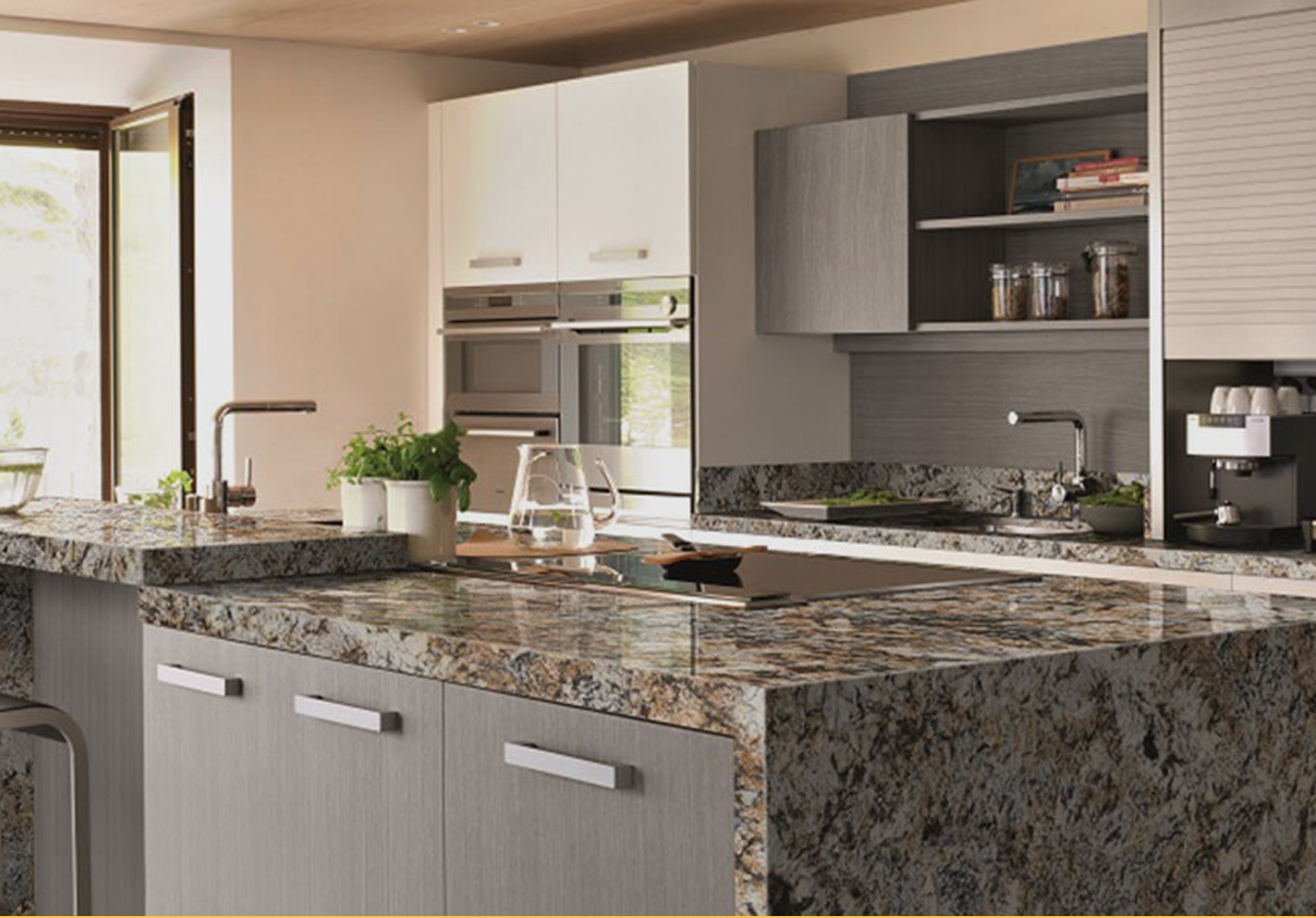 A rare and beautiful stone, onyx has been used for centuries as a jewel. In fact, this semi-precious stone was often engraved to use as a seal in Ancient Rome, and has long been considered to have protective properties in India. These days, with sophisticated mining techniques that can remove large slabs at a time, it has become possible to integrate this breathtaking mineral into your home in the form of onyx countertops. Though it's on the rise in popularity, this semi-precious stone is still an unusual choice;read on for everything you need to know if you're considering onyx countertops for your interiors.
The word 'onyx' finds its origins in the Ancient Greek word 'onux' meaning 'fingernail'. This is because, though many people picture this well-known stone as appearing jet black, it commonly comes in many different colours, and one of them is a fleshy pink hue the colour of a fingernail. When choosing onyx countertops for your décor, slabs generally come in honey or olive tones, which contain parallel bands of complementing colour throughout. Truly mesmerizing, the larger and more entire the piece, the better its beauty can be appreciated.
Onyx countertops travel far to reach their destinations in North American households, generally mined from regions such as Uruguay, India, Peru, and Madagascar. Like the equally captivating mineral, agate, this volcanic rock is made when silica is deposited in lava's gas cavities. The mixture of materials results in the distinctive bands of orange, brown, white, and many other hues too. Surprisingly, natural onyx normally isn't black. Much of what customers buy on the market has been artificially stained that way to look like the stone in one of its rarest organic forms.
One of the main concerns homeowners can have when deciding whether to use onyx countertops in their home, is that it is known as a soft stone, prone to chipping and staining. On the Mohs hardness scale, onyx has a rating of 7, which is harder than other sedimentary stones, such as marble, but still considered porous. To protect the beauty of onyx, it's recommended to seal it, and to keep it away from tough jobs, such as functioning as a kitchen countertop, where hard pots and pans can chip it, and tomato and lemon juice can stain it if not properly sealed.
Onyx countertops are often thought to work best in places, such as bathrooms, where there is less pressure put on the stone, and it is not as likely to succumb to wear and tear. One uniquely impressive way to get the most out of onyx countertops is to backlight them, letting their one-of-a-kind patterns shine through. This results in a warm glow for the room, often becoming a central design feature wherever it's located.
One clear take-away point that anyone thinking about using onyx in their home should know, is that it is a wonderful addition to interiors that lends warmth and grace to rooms, and adds value to a home. So peruse some different types of this elegant stone, and you might just find the perfect fit.