22 May, 2018
Need a New Kitchen Countertop? Think Granite Tiles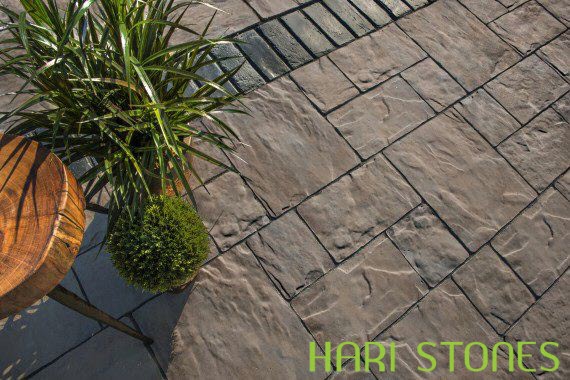 Are you in the market for a new kitchen countertop? If so, have you considered using granite tiles in the design?
One of the defining features of granite tiles is the elegant appearance that it provides to a kitchen, or any other room in your house, at a much more affordable price than granite slab. Having been used for many years, they combine smartly with virtually any existing design, making them a very versatile material.
Being pleasing to the eye without being distracting, they are the perfect combination between attractive and subtle.
Natural
As a naturally occurring stone, in the form of an igneous rock, it is created by molten rock becoming crystallized under massive pressure, heat, and time. This gives it the distinctive and eye-catching appearance, along with the natural sparkle.
Durability and resistance
If you are searching for a countertop that not only looks the part, but is also strong and durable, granite tiles could certainly be the choice for you. Having a resistance to acid, along with being a long-lasting and strong material, granite is a smart choice for any consumer.
Care and maintenance required
With the right care and attention, granite tiles can last a very long time, while still looking their best. It is not uncommon for granite tiles that are over 10 years old to still look new, particularly if they have been sufficiently looked after.
By ensuring that any spills or substances are wiped and cleaned off whenever possible, your granite tiles will continue to look great throughout their life.  One of the main things to remember with granite tiles, is that once installed they should be sealed before use. While sealing doesn't make the granite tiles entirely impervious, it does greatly help to reduce any scratches or stains from occurring. Additionally, polishing your granite tiles is another way to keep them looking fantastic and smooth.
Advantage of tiles over slabs
If you are set on using granite, but aren't sure whether to use them in a tile or slab form, knowing the benefits is a useful piece of knowledge. The main benefit of tiles is that they are much less expensive than granite slabs, so if you have a limited budget, you can still get the look and durability of granite by using granite tiles.
The last advantage of granite tiles that we will touch on, is that if one of them breaks for any reason, you only have to replace that particular tile. This is far more cost-effective than having to replace an entire countertop. It is a good idea to purchase a couple of extra tiles at the time of installation, so you will have extra matching tiles in the event that you need a replacement in the future.