15 August, 2019
What Natural Stones and Designs Will Be Trending in 2019?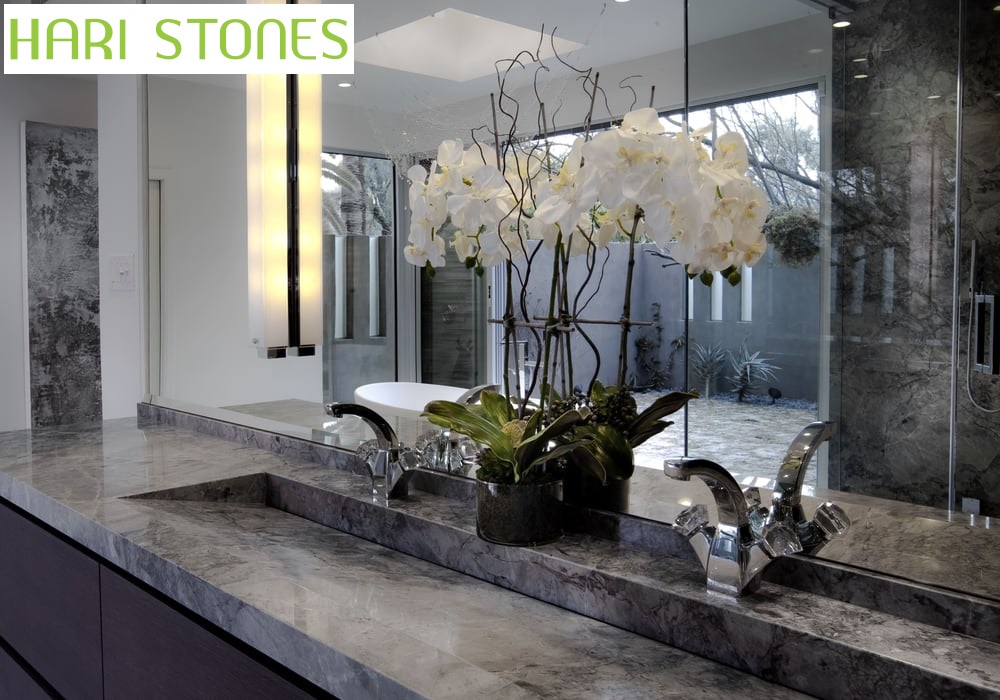 As 2019 rapidly approaches, we take a look into what natural stones will be trending when the new year comes around.
Natural stones, much like other forms of design, can come and go with trends and styles through the years. Keeping up with these changes can help you make the right choice with your natural stone, especially if you are looking to sell your home.
Choosing natural stones that are currently in fashion is a great way of increasing the attractiveness and market value of a home, which makes paying attention to the trends a valuable task.
Sandstone tiles
First on our list of natural stones to be trending in 2019 are sandstone tiles. While sandstone tiles have often be a popular choice, among both interior designers and homeowners, they are set for an even larger rise in popularity in 2019.
One of the reasons for this rise is that sandstone conveys a warm, yet rugged appearance, which is becoming trendier in society, both in and outside of the home. This brings us to another benefit of sandstone tiles, in that they are very versatile as to where you can use them. Sandstone tiles are also a unique and eco-friendly choice, and are sure to be one of the biggest trends in natural stone for 2019.
Marble
In addition to sandstone tiles, 2019 is shaping up to be a big year for marble too. Undeniably sleek and elegant, marble has long been seen as one of the classiest natural stones available.
While many people have previously dismissed marble as being too expensive, it is now more affordable than ever, particularly with there being high quality online retailers from which to easily purchase. Those who are house hunting, or visiting show rooms in the near future, will likely see a vast array of marble on show, as its popularity increases.
With marble's appearance seemingly never dulling, it is a great investment for the future, as it continues to look stunning, even after decades of use.
Granite
Lastly, no mention of trending natural stones can be called complete without mentioning granite, which is another of the most common and popular natural stones.
Being one of the most durable and strong materials available, granite is being widely used in many areas of the home, particularly as kitchen countertops and other worktop spaces. Coming in a variety of different styles, tones and colours, there is a piece of granite to match almost any decor, which is another reason for its popularity.
Rounding up
Along with sandstone tiles and marble, granite represents another option for those wanting to follow the trends that look set to dominate 2019. Whether you are wanting to keep up with the latest fashion, or to increase the appeal of your home for a sale, keeping track of the latest trends can certainly be worthwhile.