23 September, 2019
Marble Tiles Bring Ancient Beauty to a Modern Home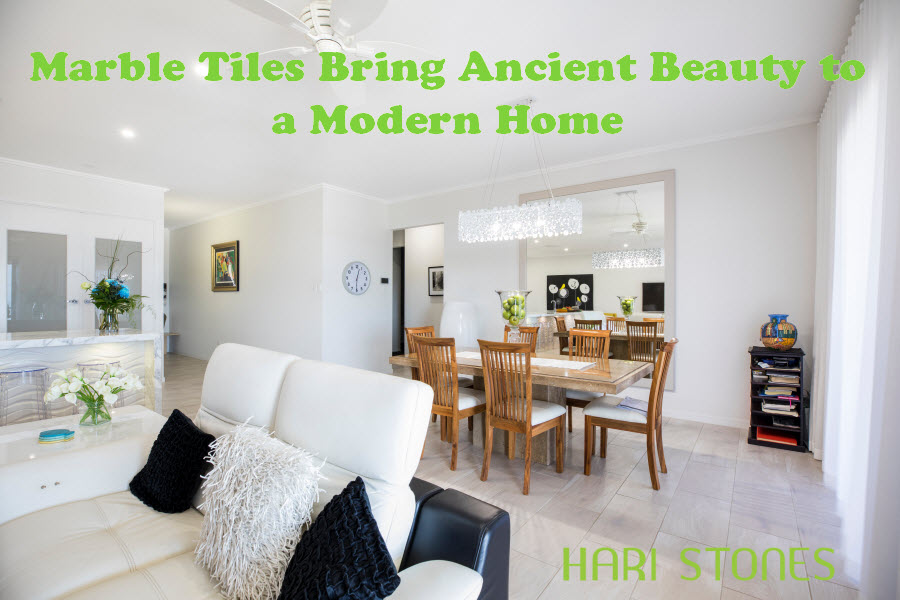 Granite has amazing durability and comes with its own elegance. Onyx has such a delicate beauty that is unmatched by anything, except maybe marble. Marble tiles give you the option of classical beauty and incredible durability. Since the dawn of time, marble has been the choice stone for an elegant home,s for as long as there have been homes to make look elegant. Marble was good enough for the Greek sculptors to create their masterpieces; marble tiles are absolutely the right choice for your home's floor. If you choose marble tiles, chances are you will never regret it.   Let us tell you why this is the case.
Easy to clean
This is what everyone wants to hear about anything in their home. People will sometimes forego luxury items because luxury usually means high maintenance. This is not the case with marble tiles. As long as you make sure the protective sealing is kept in good condition, your marble tile floor will be able to withstand most spills that might happen. All you need to do is wipe the stain-resistant floor to have it looking like new. You can entertain with ease, knowing that your floor will not be ruined by one or two clumsy guests' spills. It is not only easy to clean; it doesn't attract dirt or dust like other kinds of flooring. This means marble is great for a home that has people who suffer from allergies.
Durable
This quality of marble is as attractive as the look of the tile itself. This material was used in palaces. Marble can hold up against anything a suburban home can throw at it. It is scratch resistant and it can take very high impacts. It isn't indestructible, but an accidental dropping of a heavy object will likely leave your tile floor no worse for wear. Even with high foot traffic, it will stay classy looking, no matter how many people you have been walking on it. Even if someone drags their chair on the floor, you will not have to worry about it anymore.
Enhances House Value
You know what is better than installing marble tiles in your home? Getting to buy a home that already has marble tiles. Compared to cheaper flooring options out there, the upfront cost of marble tiles may seem a bit steep. The thing to remember is that marble tiles are not purchased, they are an investment in your home. You can make your money, plus a little extra, the day you decide to sell your home. In the meantime, though, you get to enjoy the elegant luxury of a durable, easy to clean, marble tile floor.
Redoing your home's floors is always a big decision. It is a great undertaking that will have to involve professionals that know what they are doing, if you want to fully enjoy all the benefits that come with a marble tile floor, Hari Stones have been dealing with marble tiles for years now and can give you all the advice and information you need about this amazing product.