10 June, 2019
How to Choose the Right Natural Stone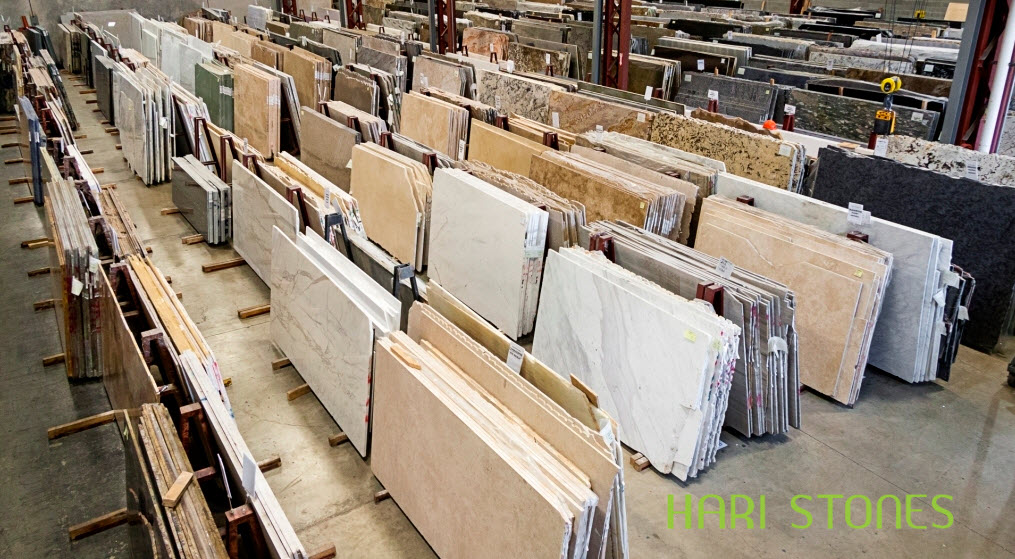 In this day and age, there is a very wide range of natural stones that people can choose from. Different natural stones offer variety in functionality, with colours and designs to match any décor. As with any design project, you can choose the right natural stone by assessing your needs and identifying what will work best in your home.
When you choose the right natural stone, look at the environment it will be in and the amount of use it will receive. If your kitchen is a busy area with lots of food prep work happening on a regular basis, you may want to get a stone that is more durable for your countertop. Here are some considerations for choosing the right natural stone:
Quartz
Quartz countertops are manufactured using 95 per cent ground natural quartz and five per cent polymer resins. This provides many benefits over a fully natural stone, including increased durability. While it has the look of stone, homeowners can customize the design. Quartz is very durable and nearly indestructible, and is easy to clean.
Travertine
Travertine is a soft stone that has a porous structure and may need extra care over other natural stones. In the past, travertine stones were used in temples, bath complexes, and courtyards, and are now often used to give an antique look to your décor. Today, people will frequently choose travertine because it is an environmentally friendly option and is easy to replace when compared to other stones.
Sandstone
Sandstone countertops are a popular choice among homeowners. Similar to granite and marble, sandstone is mined and cut from solid stone and can be finished in a number of ways. Polished sandstone countertops have an elegant sheen that is hard to beat. Make sure your sandstone is properly sealed, as it is a very porous stone that will quickly absorb liquids if not treated properly.
Limestone
Limestone is an excellent choice when looking to add elegant, natural beauty to your home. While its beauty makes it a nice choice, remember that it is a higher maintenance natural stone. You will need to take care to make sure you don't get it scratched or put anything too hot on it. If you are good at taking care of beautiful things, the beauty of limestone might be just want you need.
Marble
Marble is a less expensive choice for natural stone countertops. Its beautiful colours and variability makes it a great choice for many homeowners. It is widely available and is often viewed as a timeless classic. Marble does scratch easily and may stain from red wine spills or some fruits, so it does require a little more care than some of the other natural stone choices.
Granite
Granite is a very hard stone that is extremely popular for kitchens and bathrooms. It can stand up to a lot of wear and tear and comes in so many different options that it may seem limitless. If you are looking for something unique, you should know that no two granite countertops are the same.  While granite is durable, you should have your granite countertops resealed once a year to ensure their longevity.
When you start to look at different options in order to choose the right natural stone, it can seem overwhelming. If you don't know where to start, contact an industry professional and let them help guide you toward the best natural stone for all your décor needs.