19 March, 2018
Granite Kitchen Countertops: A Rock Solid Decision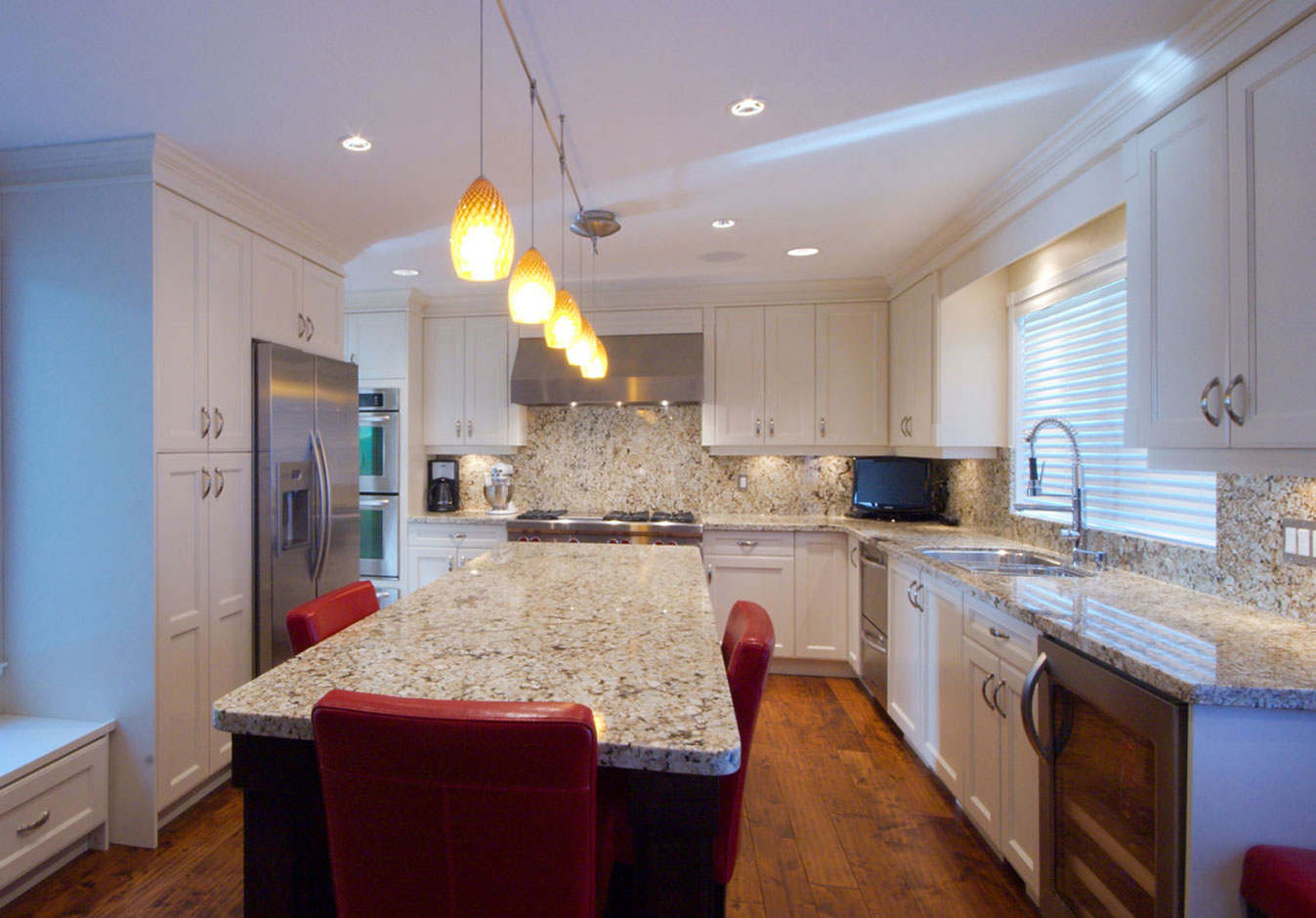 How do you know what texture or finish will work for your space? How do you know when to choose marble or granite for your kitchen countertops? What colour should your countertops even be? These are all questions that you'll be thinking about on a regular basis when you are designing your home.
They are important decisions, too. For most people, the kitchen is where you come together at the end of a long day, where you entertain guests for a wine and cheese night, and where you have breakfast with your kids each morning (or at least on weekends). For all these reasons, it's important that it looks beautiful. If you are looking for a beautiful, long-lasting aesthetic, you should choose granite kitchen countertops.
Why Granite?
Granite is a stunning stone, and has a lot of variation. If your neighbours choose to get granite kitchen countertops in the exact same colour and texture as you, it will be nearly impossible to tell that they're even the same stone, and this is part of what makes it such a wonderful choice. Other reasons to choose granite over the other options include:
High toughness and durability. The strength of granite is second only to diamond, which makes it a highly appealing rock. This means that if you install your granite kitchen countertops properly, you won't want to redo them in a few years time due to wear and tear.
Maintenance is easy. At the end of the day, you just want to wipe down your countertops quickly. A smooth granite kitchen countertop makes this a cinch.
Granite is beautiful and boosts your home value. The unique variations and patterns found in granite boost your home's value and look great at the same time.
This is a long-term investment. Granite kitchen countertops will last for years, making this one of the best long-term investments you could make for yourself.
Granite Kitchen Countertops Make Every Home Complete
Contact Hari Stones today to learn about your countertop options, as well as to view our selection of other stones. Our stone options include onyx, marble, sandstone, travertine, granite, slate, semiprecious stones, and limestone. Our highly knowledgeable team has, since we first opened in Western Canada in 1998, become a leading stone importer. We have made a name for ourselves by providing quality stone products and incredible customer service.
We stock products that are perfect for both commercial and residential use. Whatever your needs, our team will help you find the perfect options for your space. We cut all our stones to perfection. All you need to do is tell us how much stone you will need for your granite kitchen countertops, and we will ship your product. We ship all products quickly and they generally arrive anywhere in either Canada or the USA in just a few days.
Contact our team today. We will help you get a quote for the cost of your granite, help you find a location, or simply tell you more about your options. We have showrooms in Calgary, Edmonton, Vancouver, and Kelowna.