21 July, 2018
Four Reasons Why You Should Choose Limestone Tiles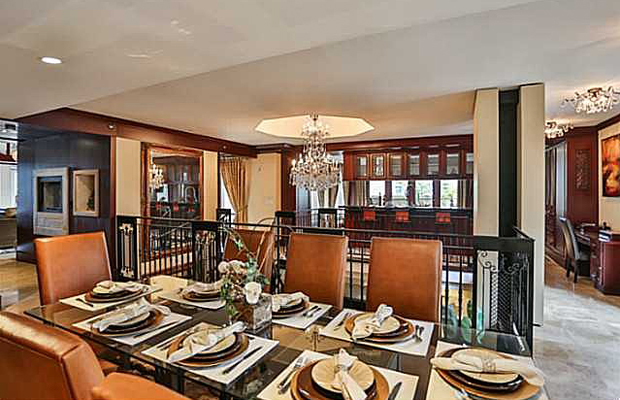 Limestone is arguably the most versatile stone type. With a large variety ranging from products that are soft and fine grained to other materials that have very high durability, there are hundreds of limestone types from which to choose. Whether you are carving intricate statuary or considering work of a more demanding nature, such as pool coping,limestone is a good option for you. In this article, we're going to highlight 4 reasons why you should consider using limestone tiles for your next project.
Reason # 1: Limestones Tiles are Hygienic
Limestone is one of the few tile options that is a healthy choice for your environment, as it is easy to clean and maintains a good hygienic atmosphere. Limestone tiles are very hygienic for use inside and outside the home as well, because of its hypoallergenic material,which makes it perfect for people with respiratory disorders, or those who are prone to dust allergies. It is bacteria resistant and allergens cannot hide within it.To clean,quickly sweep and mop limestone tiles and they are as good as new.
Additionally, limestone has a temperature-free nature;that is it soothes your feet when walked on barefoot and keeps your mind and body free from stress, which makes it a great option to be used in a warm area.
Reason #2: Limestone Tiles are Versatile
Limestone tiles can be used on both walls and floors and can be installed in just about any room in your home or commercial property- kitchen, bathroom, living area, bedroom, office space and even outdoors in entertaining areas and around the pool.  It is both an economical and practical choice. The only important point to note is to seal it correctly if it will be used in wet areas. Not many other wall or flooring materials provide you the versatility that limestone tiles provide.
Reason # 3: Limestone Tiles are Aesthetically Appealing
Limestone is a popular choice for tiles because it is naturally attractive. Limestone tiles remain a popular choice for flooring and wall tiles because they are a perfect combination of durability and style. Limestone is available in a range of different colours and patterns and it being natural stone, easily blends in with whatever style you choose for your home,whether traditional or contemporary. Nothing beats the classic elegance and warmth of natural stone.  You can use limestone tiles to create a gorgeous rustic look, or you can create a timeless, modern look that never dates.
Reason #4: Limestone Tiles are Durable and Long Lasting
Lastly, but by no means least, limestone tiles are not only hygienic, versatile, and aesthetically appealing,they are also incredibly durable and long lasting. Limestone has a high mineral composition which makes floor tiles extremely durable. When sealed, limestone tiles are practically impervious to staining or moisture, so you don't have to worry about spills, scarring, or heavy traffic damaging your tiles.
Feel free to contact us today to discuss how our large selection of limestone tiles and slabs will meet your requirements. Here at HaristonesLimited, we're here to help with all your design needs.