24 June, 2019
What are the Differences Between Travertine and Marble Tiles?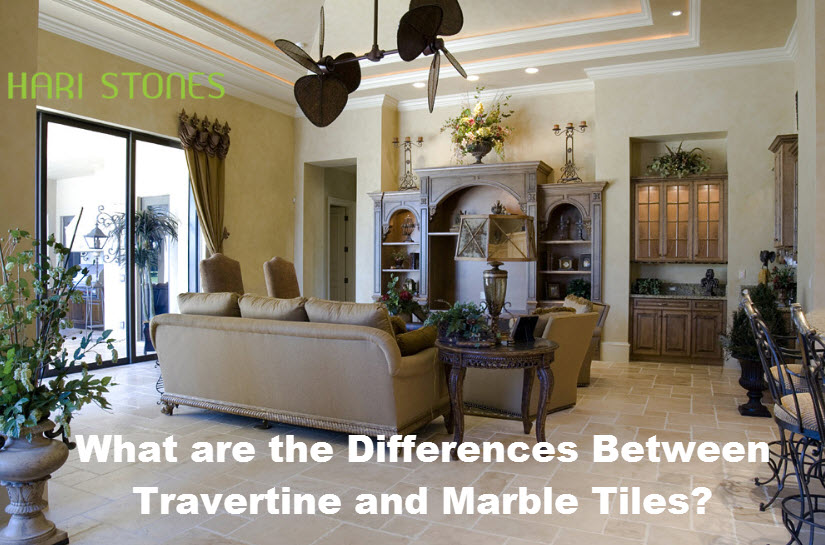 Knowing whether to choose between travertine or marble tiles is an important point of note, with this article helping to shed light on the differences between the two.
Travertine tiles in brief
Travertine is a stone that is naturally sourced, like marble, often located near freshwater and hot springs. Over time it becomes compressed and harder, making it a solid and durable stone to use, both within the home and outside. Travertine is detailed with a number of fine holes and channels, making it a highly unique and elegant product to use.
Marble tiles in brief
Marble tiles are better known than travertine tiles, along with being more widely used. Being a hallmark of style, marble tiles have long been considered one of the classiest materials to use in and around the home. Deciding between travertine or marbles tiles can therefore be a difficult decision, with both possessing unique and advantageous qualities.
Below, we look at a comparison between the two, helping you to make the decision on whether to choose travertine or marble tiles for your next project or renovation.
Appearance
One of the biggest differences between the two materials, and a considerable reason for deciding between travertine or marble tiles, is their appearance.
A key trait of travertine tiles is that small holes are formed due to carbon dioxide evasion. Travertine also comes in a number of different shades, such as beige, ivory and gold, depending on the amount of iron and other elements that are present in that particular slab.
Versatility
When it comes to being versatile, travertine tiles have the upper hand. Being used both inside and outside, they can often be found next to swimming pools, as they absorb water and won't become slippery when wet. This makes them safer and more suited to being used outside in the elements than other natural stones.
Durability
When it comes to the durability of travertine or marble tiles, they both come out as being very strong in this category. With the right care and attention given to them, both travertine and marble tiles can last for a considerable period of time, while also looking their very best. This makes both choices solid investments that will serve you well into the future.
Cost
The cost of travertine or marble tiles is relatively similar, with marble often costing slightly more. Much of this, however, does vary from product to product, along with the supplier that is used. An investment in either travertine or marble tiles is a smart one for the future, as both are great materials to use.
Rounding up
There are a number of differences between the two types of tiles, with deviations in appearance, versatility, durability, and cost.  Deciding which is better can often come down to each individual situation and personal preference.