15 November, 2017
5 of the Top Reasons to Use Marble Tiles in Your Home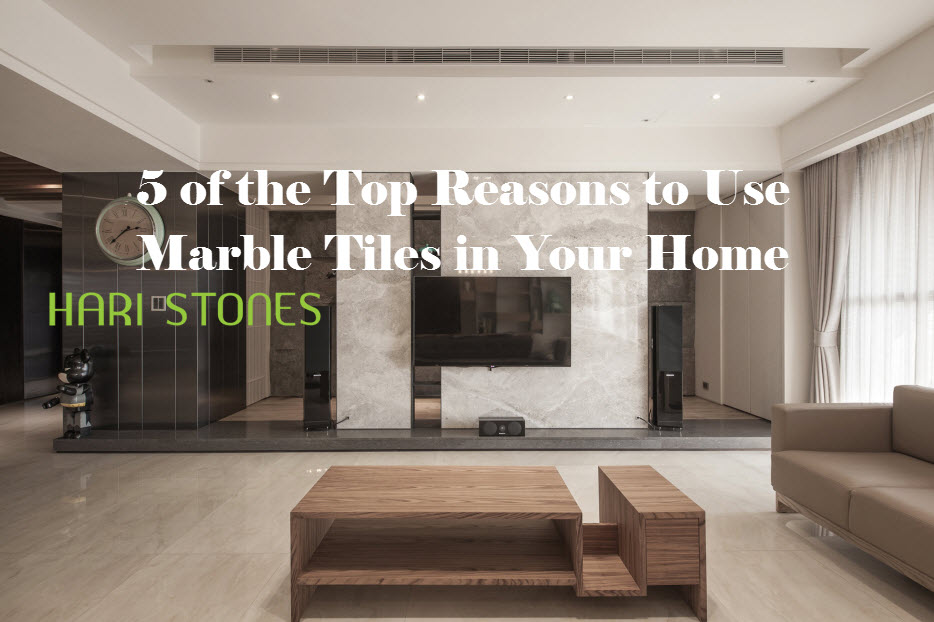 Whether you are considering an interior redesign, or building a new home from scratch, choosing to use marble tiles is often a great idea, as we reinforce with this article.
Marble tiles have long been considered one of the most elegant and sophisticated materials to be used within the home, though previously they may have been branded as too expensive for all but the richest households. Now, marble tiles are more affordable and widely available than ever, making them a great choice for your property.
Below, we list five of the top reasons that marble tiles make a great addition to any home.
Wider availability
As touched upon above, there is now a wider availability for marble tiles, making them more easily accessible and affordable than before. In being able to buy them from online companies, along with visiting a showroom if desired, it is no surprise to see more marble tiles appearing in homes around the country.
Colour
Another top reason to use marble tiles in your home is that they come in a vast number of colours, tones, and styles. With such a diverse selection of hues to choose from, along with every piece being different, it helps to create a personalized and unique design. With the little intricacies helping to create its own distinct personality, this is considered a very favourable point by many homeowners.
Polish
While other types of stone flooring may not be suitable to polish to a high level, marble tiles can withstand a high degree of polish. This allows the homeowner to have marble tiles that are luxuriously smooth and shiny to touch. This helps to create much of the elegance and sophistication that we all associate with marble tiles, contributing to them being such a pleasing material to have and use.
Natural appearance
There has been a switch over the years to more natural looking materials being the preferred choice, with natural stone being one area of particular resurgence. Marble tiles are on the forefront of this trend, as they continue to be one of the most sought-after styles within the interior design industry.
Being a natural material also means that marble is considered more of an environmentally-friendly choice than many of its non-natural counterparts.
Translucent properties
If you have ever wondered why many of the world's most popular and famous sculptures are in marble, one of the reasons is its mildly translucent properties. This helps to create an even more eye-catching design, with marble tiles being used for the same purpose, as this subtle glow helps to create an aesthetic and appealing visual style.
Rounding up
Choosing to use marble tiles within your home is a trend that looks set to continue into the foreseeable future. In having a wider availability than ever before, along with a large selection of colours, the ability for it to be highly polished, and its natural and translucent appearance, marble has many convincing benefits.