21 October, 2017
5 Things You Didn't Know About Marble Tile in Vancouver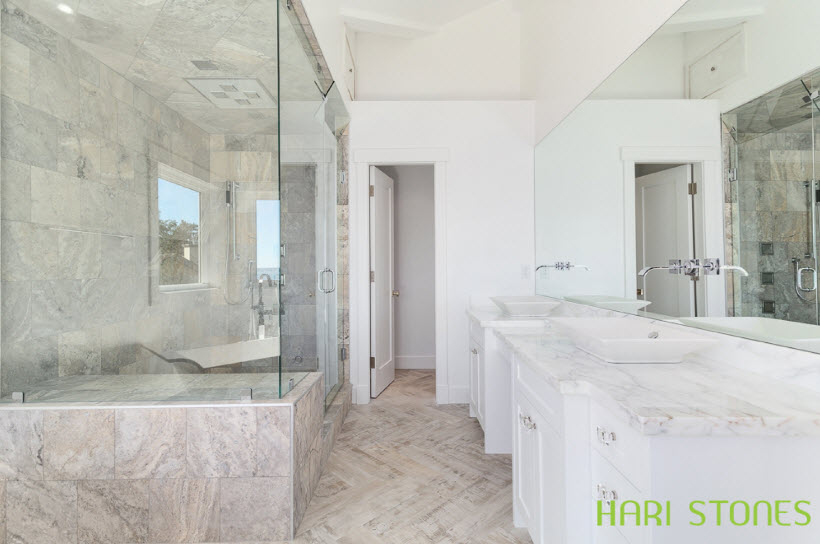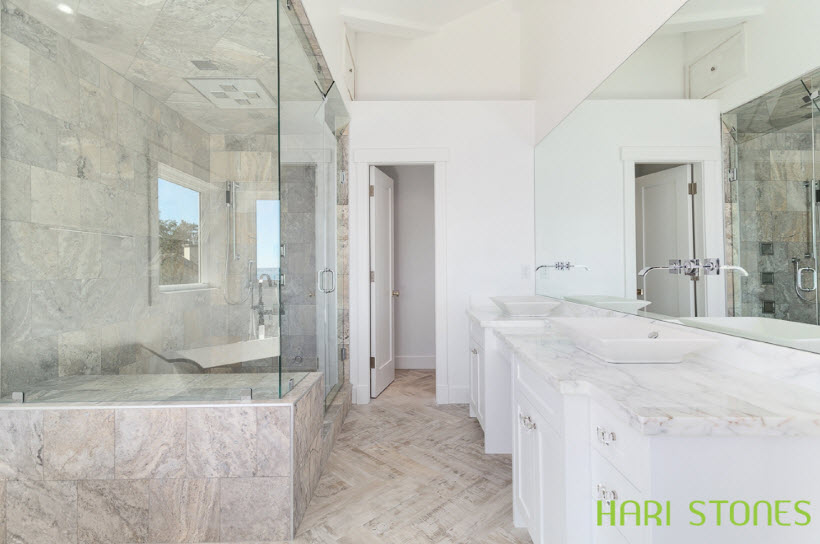 Marble tile in Vancouver is a popular fixture in many households and businesses, especially those with high-quality interiors. Marble is known for its elegance and timelessness,but there are many things that might surprise you about marble, such as the fact that it got its name from its glossy appearance, and is actually a very affordable option for tiling in Vancouver. Read on for more facts about marble tile that might just surprise you!
Each and every marble tile is distinct
Marble is a metamorphic rock formed when limestone is exposed to high pressure and temperatures. Because the make-up of limestone can comprise a host of minerals, like mica and quartz, these beautiful variations mean that two marble tiles will never appear the same. Like nature itself, timeless tiling in marble gives a unique stamp to a building's interior.
The word marble means 'shining stone'
Marble was one material adored by the Ancient Greeks and Romans – it was used extensively throughout their empires to create statues and build temples.
Unsurprisingly then, the word itself harks back to the Ancient Greek word, marmaros, which means 'shining stone'. Back then, white marble was the most popular for use. These days, these are many attractive color options for lending polish to your décor. Depending on from where the marble was mined, as well as the finishing process that was used, marble can have a completely different look.
Marble is durable, but requires some maintenance
Though marble is a beautiful addition to interiors, it does require some maintenance to keep it in tip top shape. Ranked on the Mohs Hardness Scale – which compares different materials' durability, between 1 and 10 – marble generally comes in somewhere between 3 and 5, which means it's about average in terms of hardness.
Preventative sealing and care,every once in a while, will help keep your marble tile in Vancouver looking as good as new. That said, many people don't mind the slight patina that comes with aged marble!
Marble is heat resistant
One of the reasons marble is such a popular material for kitchen countertops is that it is quite heat resistant, making it perfect for standing up to hot pots and plates. As it takes a long time to heat up, those looking for a stylish and practical countertop will be able to use this enduring stone as a balance of both.
5.Marble tiling is affordable
Many people considering marble tiling in their living spaces and offices find that one of the major downsides is the expense that it incurs – but this is not necessarily always true. As mentioned above, marble comes in many different varieties and colors, and some types are more affordable than others. Discuss options with an experienced distributor of natural stones in Vancouver, and they will be able to provide you with an idea of what kind of marble will fit your price range.
Get in touch with Hari Stones for the best advice on marble tiling and other natural stones you're considering for your home or business.