18 January, 2018
5 Advantages of Choosing Semi Precious Countertops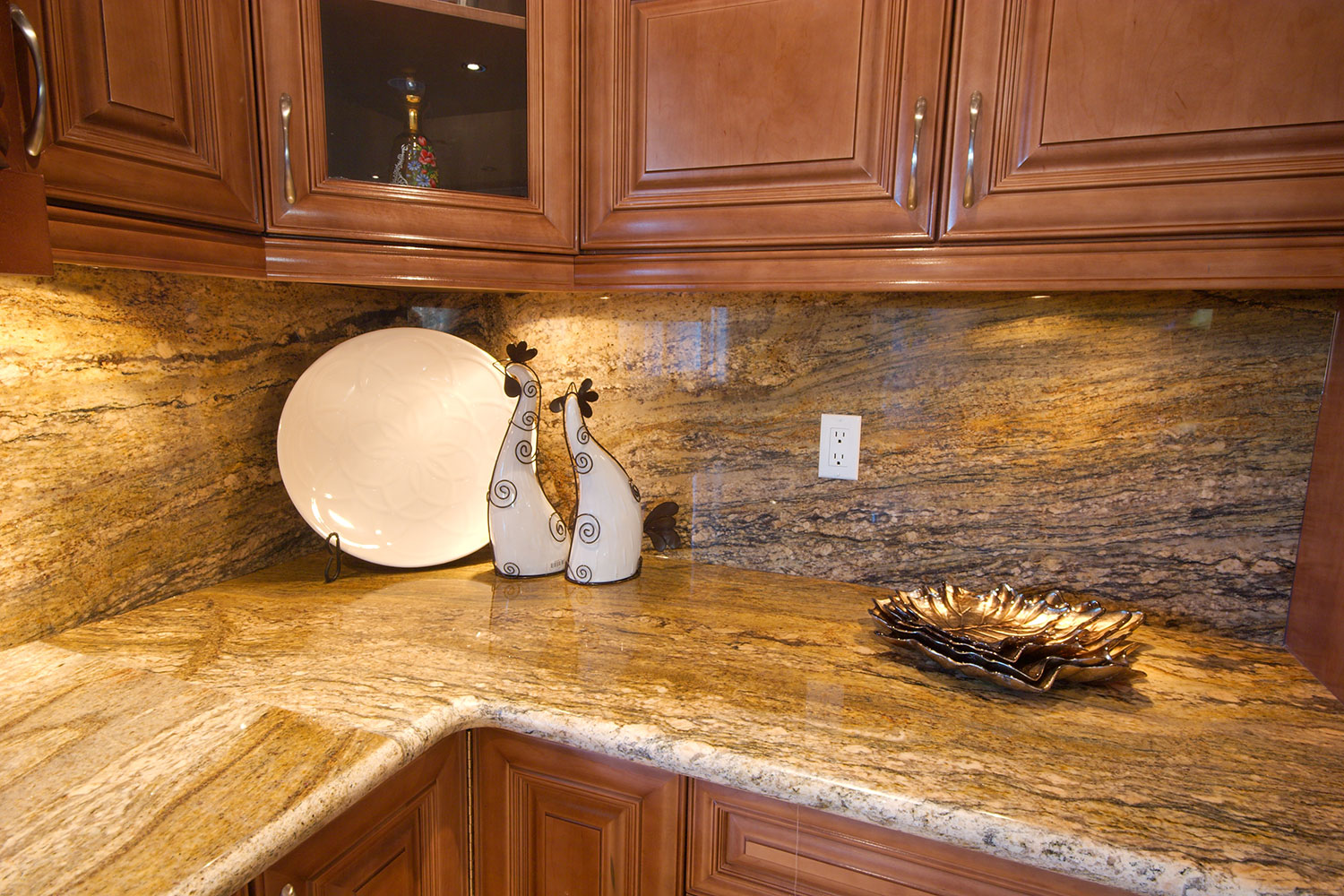 Finding the right look for your home will depend on a number of factors, from the vision you have for your decor, to the practicality of the designs. When it comes to countertops, style and substance are combined by using semiprecious stones. Semi precious countertops have a lot of advantages, from their beautiful, varied aesthetics, to their long-lasting, sturdy nature. Read on for more insight into why they could be the perfect fit for your kitchen, hallway, or bathroom – or wherever else you can imagine them.
Semi Precious Countertops Offer So Many Choices
The choices are literally endless when it comes to picking the right semi precious countertop for your interior spaces. From an elegant dark rock, such as obsidian, to a stunning light-coloured mineral, such asagate, each stone you choose is naturally formed, and completely unique. Selecting a neutral tone will allow it to blend easily into your space at first glance, while on closer inspection it will mesmerize an onlooker. A brightly hued stone brings a standout centerpiece to your room, which will surprise and inspire you for years to come.
Semi Precious Countertops are Durable
By bringing one of these elegant slabs into your home, you're introducing a piece of nature that has survived millions of years. Many of these rocks have been formed in the earth's crust, and extricated as the result of very careful mining. To keep everything in excellent condition, it's important to seal these countertops to ensure they'll stay in tip-top shape, but once they have been treated, they will last a very long time in your living space.
Semi Precious Countertops are Valuable
These countertops are known to increase the value of a home, not only in sentimental terms, but in monetary terms too. As homes are valued on the quality of their interior designs, features, and materials, this can be an impressive factor in attracting interest down the line, if you are considering selling. By installing a semi precious slab on your bathroom counter, kitchen island, or even integrating one into an airy hallway, you will notice the difference in the polished feeling it contributes to the decor.
Semi Precious Countertops are Timeless
Picking "cheap and cheerful" interior décor is becoming more popular, as many inexpensive home stores offer affordable furniture options. Changing up your home from time to time can be very refreshing, but no matter what your style, having a permanent countertop you'll never get tired of will provide you with an anchor to decorate around. Immune to the ever-changing tastes of interior design, these timeless countertops offer the kind of investment you won't regret making.
Semi Precious Countertops are Not Difficult to Install
Hire the right company to do the job, and you won't have any issue installing a semi precious countertop in your home. Make sure to shop around for the right business for the job, however, as you'll want to make sure your vision is carried our exactly as planned.